The inauguration of the exhibition "Ñuu Savi: Living Nature" by the artist Santiago Savi took place on February 3, 2021 at Pacha Moma museum and it was an event full of good energy for the spectators. With this exhibition the artist Santiago Savi connects us with nature through the colors, the rain, the cornfield, the sun and the man, painted in each work as a single element.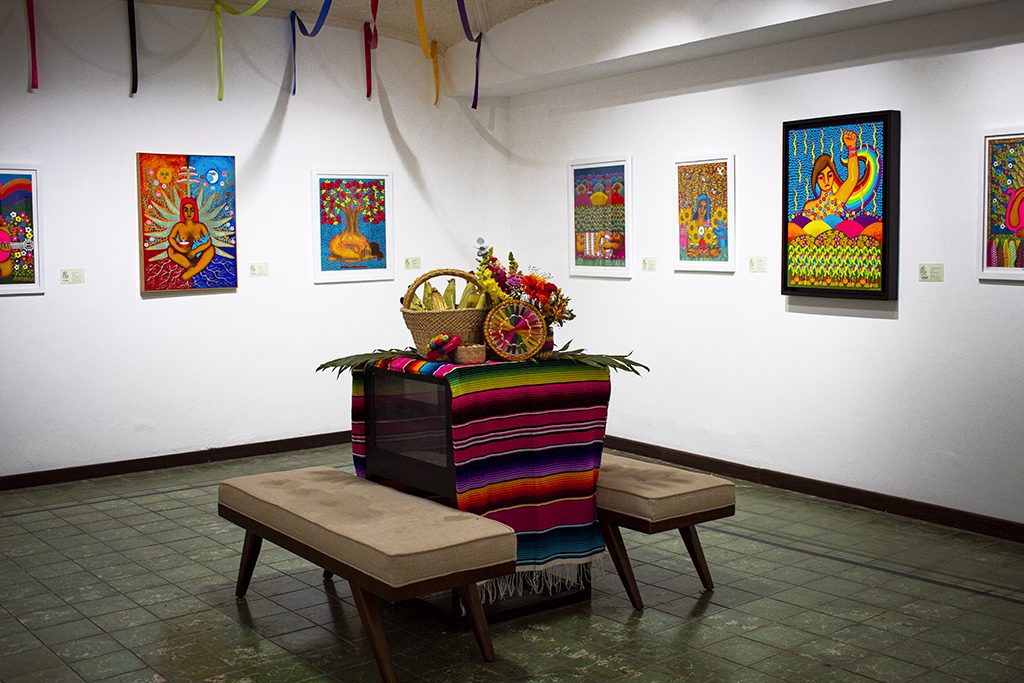 Santiago Savi is originally from Mixtec culture, from Ñuu Savi town, which means "Town of rain", where his main inspiration comes from. With his work the artist intends to make a tribute to the indigenous peoples and the resistance of its inhabitants to remain alive to this day.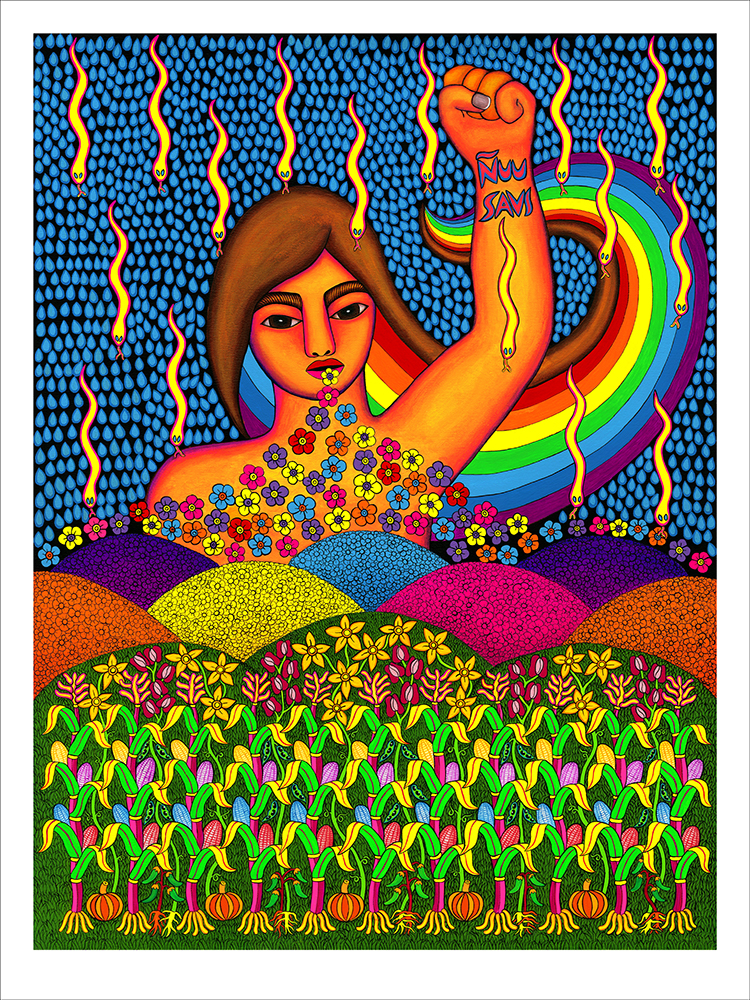 One of the emblematic works in his discourse is the painting called Ñuu Savi in resistance, which reveal the struggle of indigenous people through more than 500 years after the Spanish conquest and how they continue speaking their native languages. This work was donated by the artist to Pacha Moma museum for its permanent exhibition and also was the inspiration for the creation of the mural on one of the museum walls.
Santiago Savi exhorts us to reconnect with our roots and invites all young artists to create art from the heart and from their reality, and to never give up, because the path of art is a path of resistance.
Let us speak our language so that it may flourish

When I die my huipil will bloom

Mother earth
Follow Santiago Savi:
https://www.instagram.com/santiago_savi/?hl=es-la
https://twitter.com/santiago_savi