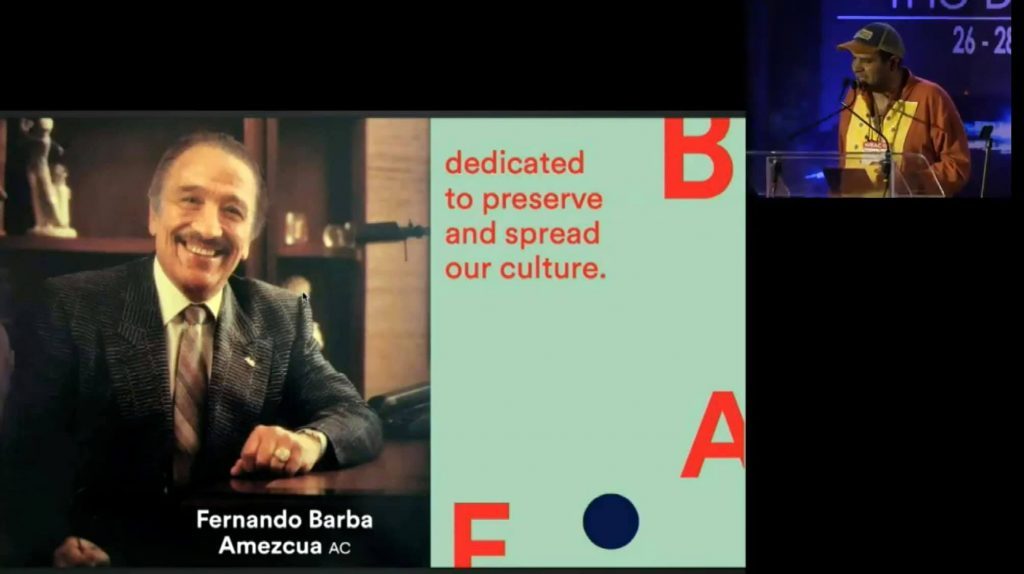 The Fernando Barba Amezcua AC Foundation was invited to participate in the second edition of the
world Bufo Alvarius Congress, which took place from July 26 to 28, 2019 in Mexico City.
This year the main theme of the congress was "The Bufo Nation." The objective of the congress was to create a space in which scientists, professionals, (neo) shamans, shamans, academics, writers, filmmakers, natives, doctors and people from all over the world interested in learning and sharing, had the opportunity to participate in a space that would allow them to capture first-hand information about best practices, safety, integration, conservation, science, understanding and much more about medicine.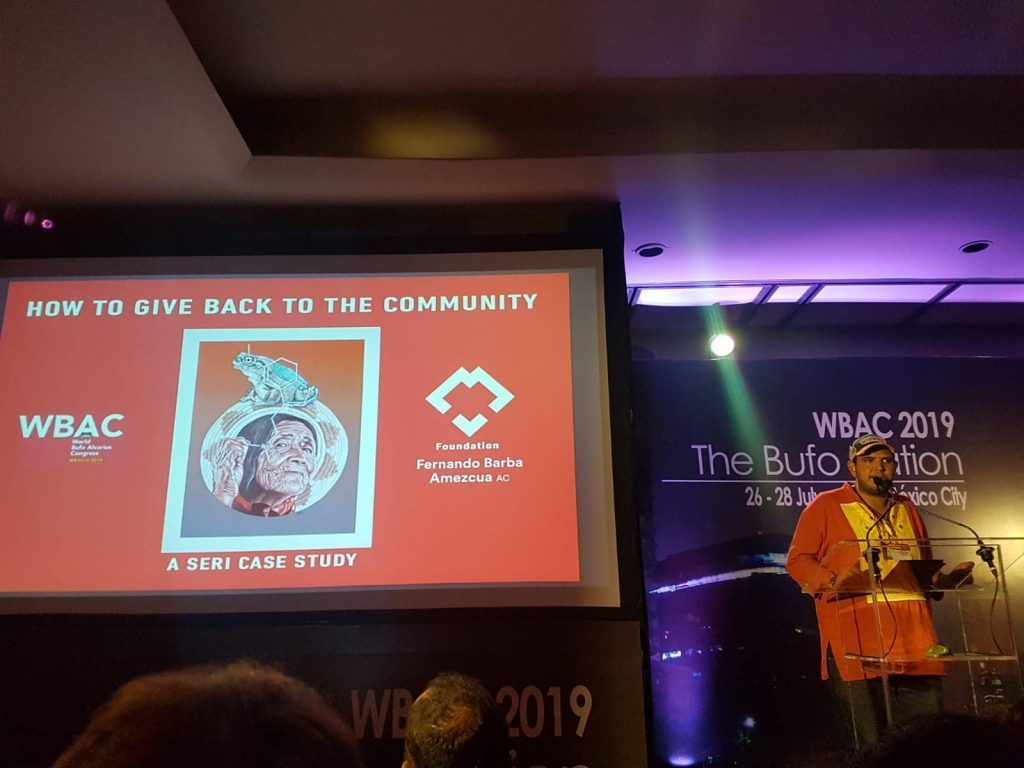 The architect Fernando Barba Castillo, Director of the Fernando Barba Amezcua AC Foundation, presented a speech during the congress, with the purpose of making the Foundation known, its different projects and raising awareness about the importance of safeguarding, preserving and disseminating the culture and the ancestral traditions of the indigenous peoples. Specifically, the work that has been done in the SERI community, located in Punta Chueca, Sonora, Mexico, community that protects its endemic species, the Bufo Alvarius toad.
In the congress were also exhibited 19 artworks by artists from more than 5 countries that support the Museum of visionary, contemporary and traditional indigenous art "Pacha Moma" (Project of the Fernando Barba Amezcua AC Foundation).
Below we present the artists who participated with their works.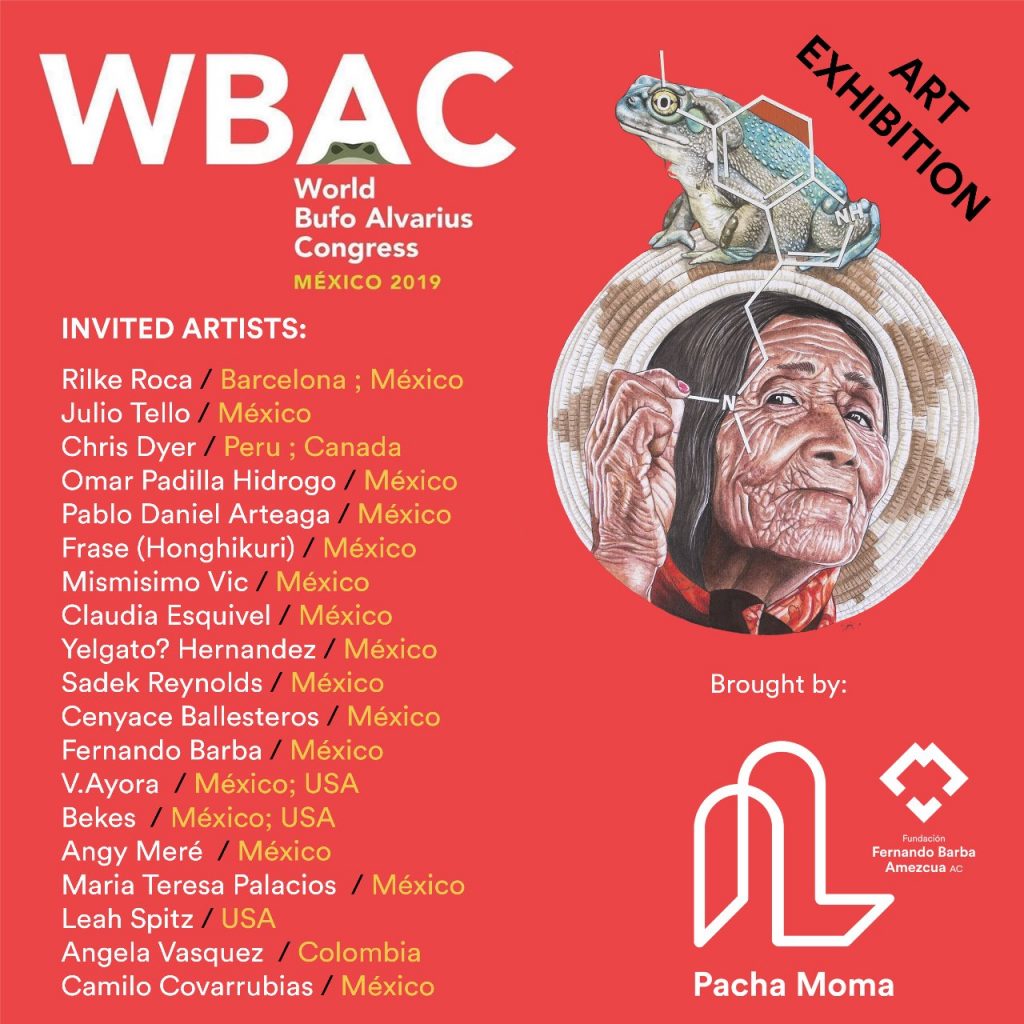 These works aimed to show through visionary art, the experiences of artists with Bufo Alvarius medicine.
We present below the works exhibited during the congress.