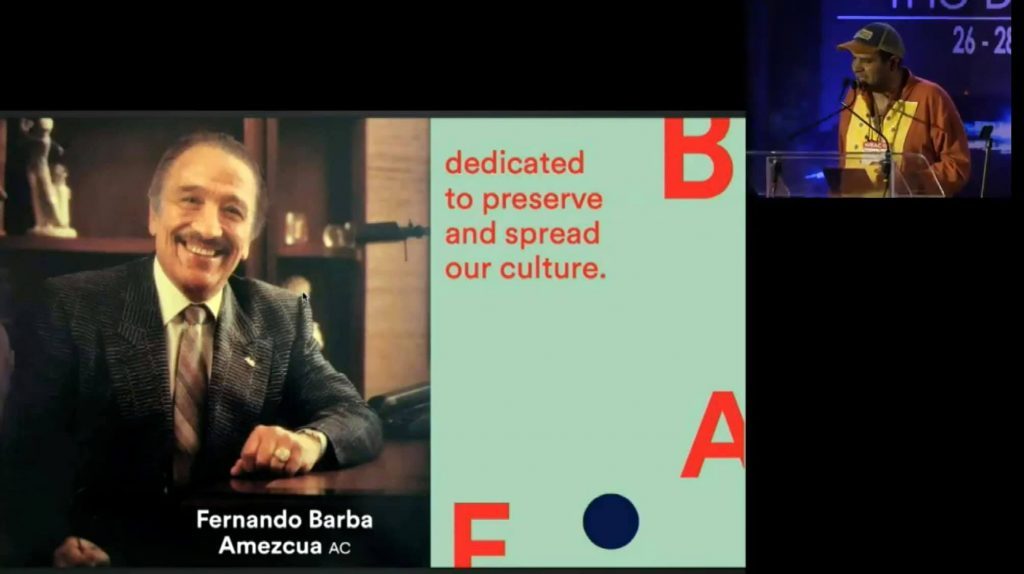 The Fernando Barba Amezcua Foundation was invited to participate in the Bufo Alvarius World Congress which took place from July 26 to 28 in Mexico City.
This year the main theme of the congress was "The Bufo Nation", this is because, although the medicine extracted from the bufo Alvarius glands is native to the Sonoran desert in Mexico and the southern United States, it has spread all over the world. Because of this, the objective of the congress was to generate a space in which scientists, professionals, (neo) shamans, academics, writers, filmmakers, natives, doctors and people from all over the world interested in learning, had the opportunity to participate in a space that would allow them to capture first-hand information about best practices, security, integration, conservation, science, understanding and much more.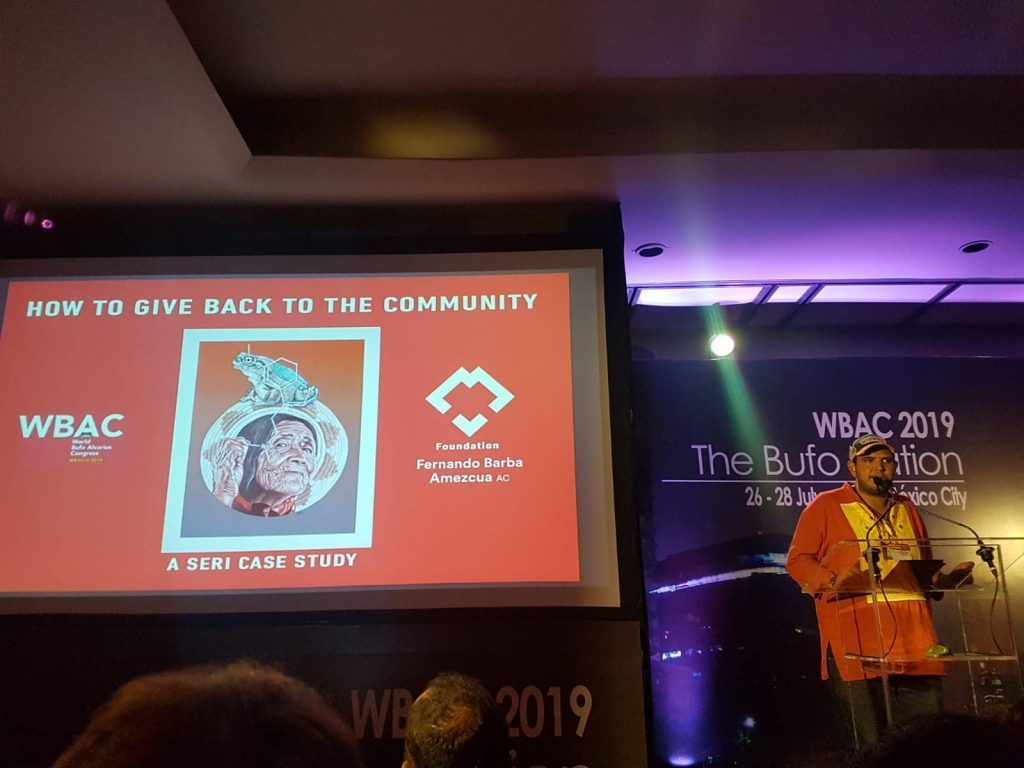 Fernando Barba Castillo, Director of the Fernando Barba Amezcua Foundation, gave a speech during the congress, in order to present the Foundation, its different projects and raise awareness about the importance of safeguarding, preserving and disseminating culture and ancestral traditions of indigenous peoples.
In the congress, were exhibited 19 artworks by artists from more than 5 countries that support the Pacha Moma Museum (Fernando Barba Amezcua Foundation Project).
These artworks were aimed at showing the medicine of Bufo Alvarius through art. The money raised from the sale of the artworks will be destined to carry out the projects of the Foundation that support indigenous communities.

Conversation

Faster than the speed of the light

In spiral to the center

Bufo

Otac

The toad, the eagle and the snake

Toad 1

Toad 2

Toad

Samadhi

ASD

Bufito

Bufo Alvarius

Disolving realities

The explosion of my experience

Untitled
Sacred Seri Bufo

Soul refreshing